Barbara Horstmeyer, GCM
Founder & President
After 20 years working in both Acute Care Hospitals and Long Term Care Facilities, Founder and President Barbara Horstmeyer realized that her experience and knowledge was valuable to families attempting to navigate the confusing and often disconnected medical health care system. Adding to the confusion was a lack of understanding of the financial impact on families along with the legal implications.
In 1999, Barbara launched the Senior Planning Group as the first and only Life-care Planning Firm in Wisconsin. For 16 years she has assisted families whose loved ones either have had an acute health care change or have a chronic health care need. She understand first hand the stress caregivers face when caring for an elderly parent or loved one. She takes this role seriously because there isn't time to waste or mistakes to be made when life, health, finances and legal questions are pressing.
Barbara is a past member of the Board of Directors of the Southeastern Wisconsin End of Life Coalition , Interfaith Caregivers of Washington County and Supportive Community Services, Inc. in Milwaukee. She sits on the Alzheimer's Challenging Behaviors Task Force with the Alzheimer's Association of Southeastern Wisconsin and is an active member of the Milwaukee & Waukesha County Adult Protective Services Interdisciplinary team.
Barbara lives near Holy Hill with her husband, and two dogs. In her free time Barbara enjoys gardening, hiking and spending time with her three children and six grandchildren.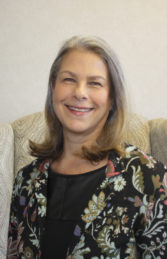 Attorney W. Ryan Zenk, JD, CFP
Elder Law Attorney
Ryan is a strategic partner of the Senior Planning Group. He is able to meet with families to discuss "spousal impoverishment, Medicaid, Asset Protection or any other Estate Planning Issues." There is not a cost for this initial consultation. If legal documents are needed, he will always quote those fees at the time of consultation.
Ryan has practiced law in the area of Estate and Asset Protection Planning, Tax and Elder Law for over 19 years. He received his Bachelor and Juris Doctor degrees from University of Wisconsin-Madison. Ryan is a member of the National Academy of Elder Law Attorneys, Wealth Counsel, the Illinois/Wisconsin Forum of Estate Planning Attorneys, the AARP Legal Service Network and the Real Property, Trust and Probate and the Elder Law Committees of the Wisconsin Bar. His law office is located in Wisconsin, with an affiliated office in Arizona.
In his free time, Ryan enjoys traveling, hiking, scuba diving, running and trout fishing. He also has two daughters.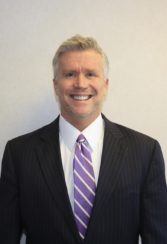 Amber Pellegrino, CSW, SASA
Geriatric Care Manager
Amber joined Senior Planning Group in September of 2018 as a case manager.  With over 20 years of experience, Amber brings a diverse, well-rounded perspective as a Geriatric Social Work Case Manager to our team.
Amber earned her Bachelors degree in Social Work with an individualized minor in women in aging at the University of Whitewater. She is State of Wisconsin certified in Substance Abuse. Amber also earned certifications in Grief Counseling from Marquette University, NHTSA Drug Impairment Training for Education Professionals, and CISD from Gunderson Lutheran Hospital in La Crosse, Wis. The majority of her career has been spent in the hospital medical setting working with a wide range of populations from child through geriatric adult.  Her education and career have always focused on her passion for working with complex client and family systems and assisting those in crisis with compassion, trust and advocacy.
Her strong background in family systems, medical treatment, chronic illness, substance abuse, mental illness, and death and dying provide a holistic approach to maintaining the well-being, dignity, and independence of the clients we serve at Senior Planning Group.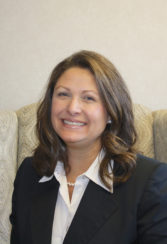 Bill Horstmeyer
Owner, Secure At Home
Bill started working with Senior Planning Group in the Summer of 2008 as the Sales Director for Secure At Home. He also works in the billing department and back office for Senior Planning Group.
Secure At Home, LLC is a company committed to the at-home safety of older adults. Bill connects the community with information on our PERS Unit (Personal Emergency Response) in partnership with CST Technologies. Secure At Home helps seniors and those rehabilitating at home, get the security of constant help at their fingertips, without the intrusion of home care aides or video monitoring. He also installs the units into client's homes. Please visit the Secure At Home website.
In his free time, Bill enjoys fishing and spending time outside hunting. He currently lives in Waukesha with his wife and two children.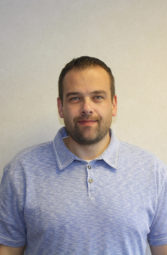 Richard Rolbieski
Benefit Specialist
Richard Rolbiecki is a Benefit Specialist for Senior Planning Group.  He spent 28 years employed with Milwaukee County before retiring and joining our team at the age of 54.   His ability to assist you through the Medicaid and Long-Term Care applications and reviews comes from working in three specific departments in Milwaukee County:
The Department of Health and Human Services was where he processed Medicaid for the Elderly, Blind and Disabled and was one of the first to learn the requirements for Community Waiver benefits often referred to as Family Care.
He transferred into My Choice Family Care, where he reviewed cost share and patient liability calculations for accuracy for over 3,000 clients.
He finished his career at the Department on Aging where he maintained both an on-line and physical library of services for Milwaukee County Seniors.
He comes from a large working-class family where he is the third oldest out of seven.  Using a simple high school education and an ability to adapt to any situation he was able obtain and maintain employment since the age of sixteen. He successfully achieved an associate's degree for micro-computers at the age of Forty, but had been working with and around computers since the age of thirteen.
On his free-time he can be found walking his Shih Tzu, Petey or visiting his family.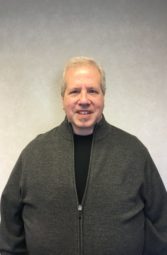 Erika LaPean, MBA
Benefit Specialist
Erika has been working with the Senior Planning Group since 2002. She serves as a Private Benefits Specialist. In this capacity, Erika handles Medicaid/T-19 applications from beginning to end. Erika works closely with our families as they gather an inventory of their assets, bank accounts, brokerage accounts, insurance policies, income sources and health insurance benefits. This "inventory" allows our Geriatric Care Managers to provide appropriate placement options, costs of in home care, and helps us to provide a long range financial plan that covers all levels of care.
Erika received her Masters in Business Administration with an emphasis in Non-Profit Management from UW-Milwaukee and her bachelors degree in business marketing and journalism from UW-Oshkosh.
Erika spends her weekends outside with her husband, three daughters, and their two golden retrievers.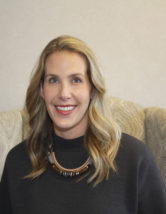 Sara Umnus, CSW
Administrative Coordinator
Sara joined the Senior Planning Group in 2016 as a Case Manager with 14 years experience working in various healthcare settings.  She has since transitioned into her role as Administrative Coordinator.  She assists with client case coordination and administrative operations for Senior Planning Group.
Sara graduated from the University of Wisconsin-Eau Claire with a Bachelors of Social Work degree.  She lives in Waukesha with her husband, son, and cat.  They enjoy spending time together, traveling, and being outdoors.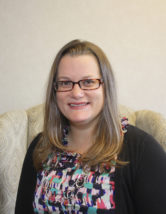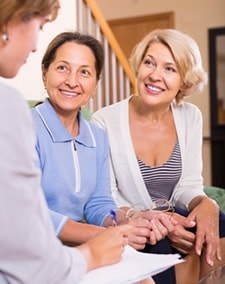 START HERE: Your Path to Peace of Mind
As a first step, we invite you to schedule a free consultation to get answers and alleviate the burdens of difficult decision-making and caregiving. Our highly skilled team of care management professionals will provide your family with all the direction needed so you can fully understand your choices.
With a 16 year track record behind us, we are not afraid to face the tough issues so you can focus on what matters most, FAMILY!