Have You Already Met with an Estate Planning Attorney or Financial Planner?
Did You Know…
The advice of an Estate Planning Attorney or Financial Planner is not always supportive of your Life Care Planning goals and objectives.
With strictly a financial perspective in mind, these professionals are not taking into account your Life Care Planning needs and therefore miss out on the "big picture".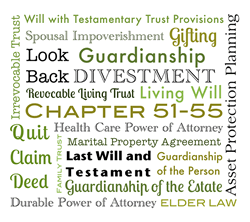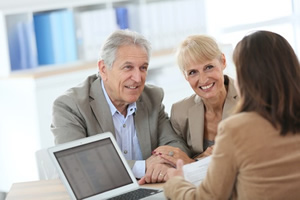 Our Approach to Elder Law
Senior Planning Group has a strategic alliance with Attorney W. Ryan Zenk and the Elder Law Center of Wisconsin. Like a traditional estate and asset preservation plan, the Elder Law Center of Wisconsin services include the legal protection needed to safeguard assets, honor your loved one's wishes and provide for your family members. The Elder Law Center of Wisconsin's services help you clearly define how your loved one's long-term care, financial, physical and psychological needs will be met.
We provide a road map for total legal care with two simple goals: to maximize your loved one's quality of life–until the end of life–while preserving wealth for your family's future.
The Elder Law Center of Wisconsin's legal services can help protect assets, coordinate public and private resources to pay for long-term care, and preserve family wealth for future generations by either reviewing your current estate plan or drafting a new estate plan to meet changing needs.
Depending on your loved one's needs and your family's situation, your Life Care Plan will include one or more of the following legal services from Attorney W. Ryan Zenk
Wills and trusts
Probate/Trust administration
Guardianship
Health care and financial powers of attorney
Finding and accessing sources of payment for quality long-term care
Resolving the asset protection problem created by the high cost of quality long-term care
Solving spousal impoverishment problems
Medicaid asset protection planning
Assisting with the V.A. Non-Service Connected Pension with Aid & Attendance
Setting up Special Needs Trusts
Estate administration
Social security disability claims
"Our prayers were answered by the Senior Planning Group in finding the right home for our mother and father. They assisted our family in every aspect of the process, from providing social services to legal assistance. We truly could not have done this without this help. I would recommend the Senior Planning Group for anyone having to deal with all of the issues involved in handling their parents affairs."
-Tom N., client
Schedule a Free Consultation
Is your family in crisis?
We begin with a 2-part objective assessment, where we understand and evaluate the care recipient's health condition and cognitive status along with their living arrangements, financial, social and legal concerns before creating a comprehensive plan that meets the family's collective goals.
Planning for the future?
Through a strategic planning discovery meeting, we discuss your financial objectives and evaluate whether your current insurance coverage, finances and legal documents are set up to support your financial goals. Based on your family goals and objectives, we will develop a strategic plan that will position your family to protect your assets, while affording the cost of care.